Can we acknowledge that women slut-shame, too?
 Kendall Siewert
Let me set the scene for you. It's a Thursday night in good ol' Cville, where bar lines and my desire to stay in with a slice of Christian's pizza increase at the same rate. It's hot, so I'm feeling grateful I chose a black tank top to avoid major sweat stains while I journey from my house to the Corner. I see a group of girls walking towards me. I don't think anything of it until one of them makes a comment loudly as she passes me. "Wow, somebody's tits are out tonight." Whoever said it made all her friends laugh, and they kept walking. My first thought, as a proud feminist, was to just shake, shake, shake it off.
This comment on my body wasn't really news to me. I've been told my whole life to cover up my chest. In seventh grade, I used to have screaming fights with my mom when I refused to wear tank tops under my v-neck shirts. My mom's justification was that I was "busty" (which is a horrible enough word on its own) for my age. This was true then, and it is still true now. That's the way my body is.
But the random girl's comment still made me more upset than I'd like to admit. Having first attended a fairly liberal school (I transferred to U.Va from Northwestern), I was used to having more freedom with my clothing choices. Although I still felt judged by other women, and sometimes heard negative comments, they weren't necessarily about my clothes. But here at U.Va, where an unspoken conservative dress code is in existence, I realized slut-shaming takes part mostly by judging what other women wear. Wearing something "sexy" is seen as trying too hard or being brazenly desperate for male attention. I felt embarrassed, and then ashamed for being feeling that way, because I wasn't purposefully trying to attract attention. And so what if I was? I spent the rest of the night self-consciously tugging on my tank top every five seconds, so much so that I'm really surprised I didn't end up in a very compromising situation
.
This experience made me rethink the way we talk about slut shaming. Slut shaming happens traditionally when a woman is shamed for being overtly sexual or promiscuous by a man. However, at U.Va specifically, I've found the most rampant form of slut shaming to be women judging other women's sexual behavior or character by her appearance.
Men traditionally get all the blame for slut shaming. Men supposedly have the power to determine which girls are sluts and which ones aren't, to judge a woman by her appearance, and ultimately, to limit her agency to act as she chooses. In fact, we don't even think of women as capable of such behavior. For example, our society has defined this as catcalling, while discounting comments by women about other women's bodies as simply bitchy or jealous. But women on our grounds police each other too. The exact group of people I would expect to have my back is the same one judging what I choose to put on it.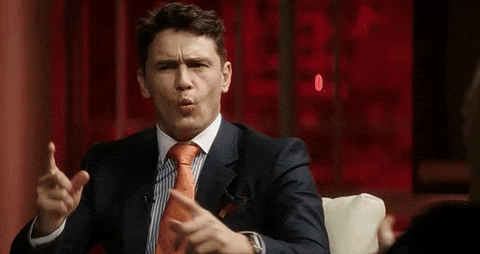 I encourage other women to look intrinsically at the ways they may judge and slut shame before pointing fingers to the male side of the camp. This is not easy to do. It is frustrating and messy to perceive yourself as part of the problem. But as women, we need to acknowledge the part we take in our own oppression if we want to change it. Let's praise that girl in a "sexy" outfit the same way we would Beyoncé. Let's be the change we want to see from men. I don't mean to pit genders against each other and I am most certainly not exclusively blaming women for this phenomenon. The point of this article isn't whether male or female U.Va. students slut shame more. The point is that slut shaming and body shaming are a problem on Grounds. In an online survey of 50 undergraduate women at U.Va, 65% reported having heard a negative comment about their body or appearance from someone they don't know. In the end - the hurt of these comments is the same regardless of the gender of the person who made them. I've long accepted that I can't win. I've been told by society that if I want to attract men, I should wear low cut tops. But if I want to be accepted by women, wearing a similar top isn't the best idea - it calls too much attention. Unlike Hannah Montana, I can't have the best of both worlds. So, next time someone makes that sort of comment, I'm just going to ask the obvious.
Until then, I'm going to do my best to practice what I preach and avoid body or slut shaming anyone, myself included. As my mother often said, "if you don't have anything nice to say, don't say anything at all." Those words of wisdom ring so true that I can *almost* forgive her for describing me as busty to every bra salesperson in my entire life. Almost.